Our services
Our kitchen offers you, a splendid breakfast service the whole morning with tropical fruits and juices, milk, tea, toasts, butter, eggs, sandwiches, sweets and a delicious Cuban coffee, juice and tea, for the price of 7 CUC. Also we offer delicious cocktails at night.
We speak English, Italian, French and Spanish, we make information meetings, giving you advices to help you plan your holidays in Cuba. We offer you the necessary support to guide you for renting cars, taking the cheapest taxis, buying bus tickets, making tours all over Cuba, recommending fabulous places to visit according to your personal interests and help you find other private homes in other provinces of Cuba. We offer city tours with experienced taxi drivers who speak English and Russian fluently and work as private tourist guides.
Included:
Queen beds
Private bathrooms
Hot water 24h
Air conditioning
Secure lockers
CD/DVD players
TV
Minifridge
Cleaning service
Towels
Bathrobes
Reception 24h
Daily housekeeping
Parking free
Luggage storage
Local phone calls
Not included:
Breakfast service
Coffee
Tropical fruits
Juices
Milk
Tea
Toasts
Butter
Eggs
Sandwiches
Sweets
Coctails
Laundry
Massage service
Taxi
We speak:
English
Italian
French
Spanish
We are willing to give you any important help you need to enjoy your stay in our beautiful island. Allow us to be their contact in Cuba.
We offer you 24 hours of reception service, but it would be very important for us to know the approximate time of your arrival at the airport before hand to welcome you with a delicious cocktail at home.
* We are able to add or change any kind of service you need.
Discount offer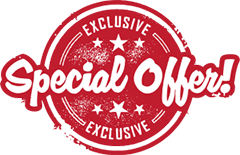 Accommodation search
Users comments