Welcome to CasavanaCuba
Guesthouse Casavana is the union of three excellent horizontal properties of 250m2, located in a luxury tower, built in the decade of the 50s, in the heart of Vedado. With spectacular views of the City and the Malecón Habanero, it has 13 rooms, each with private baths equipped with hot and cold water 24 hours, kit of amenities, hair dryer and bathrobes. We also offer free parking, Wi-Fi connection and open balcony (smoking area, where you can try the excellent Puros Habanos).
Our guests have at their disposal a large living room, a dining room and a large L-shaped terrace with views of the sea and the city. All these common areas are beautifully decorated with furniture and lamps from the 50s. Our guests will be able to enjoy the splendid breakfasts with an incredible view, on the 11th Floor Restaurant as well as the the 24 hour-open bar with delicious Mojitos, Daiquiris, Cuba Libres, Piñas Coladas and a great variety of Cuban whiskey and rums at affordable prices. Guests will always be invited to a "Courtesy Cocktail" at the time of check-in and another one at check-out... Read more

Accommodation information
We have 13 rooms available, double and triple pretty comfortable
We have rooms of several categories among which are:
- 3 Suites: Junior Suite with View, Suite with View and Suite. Each one has a king bed, private terrace and the possibility of adding an extra bed for a third person.
- 4 deluxes: Deluxe 2 beds (queen and standard), Deluxe with view, Deluxe double bed King size and Deluxe 2 beds Queen and Standard. They are more luxurious rooms than the standards, with more space for guests as they can accommodate between 3 and 4 people comfortably.
- 4 Standard: Standard double bed, Standard 2 beds (Two King beds that can be converted into King), Superior with view and Standard double bed King size.
- 2 Small: Small Standard with view and Small Standard. Each one has a Queen bed as they are smaller and less expensive rooms.
All of these rooms are also equipped with mini fridge, safe, air conditioning, 32" plasma TV with USB player.
Discount offer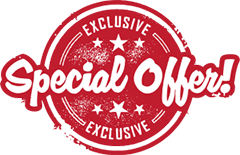 Accommodation search
Users comments